A Charlie Brown Christmas 2022
Heather Pierson, piano and vocals; Shawn Nadeau, bass, and Craig Bryan, drums, will perform Vince Guaraldi's iconic A Charlie Brown Christmas at the Majestic Theatre. Doors open at 6:30 and refreshments will be available in the Majestic Cafe.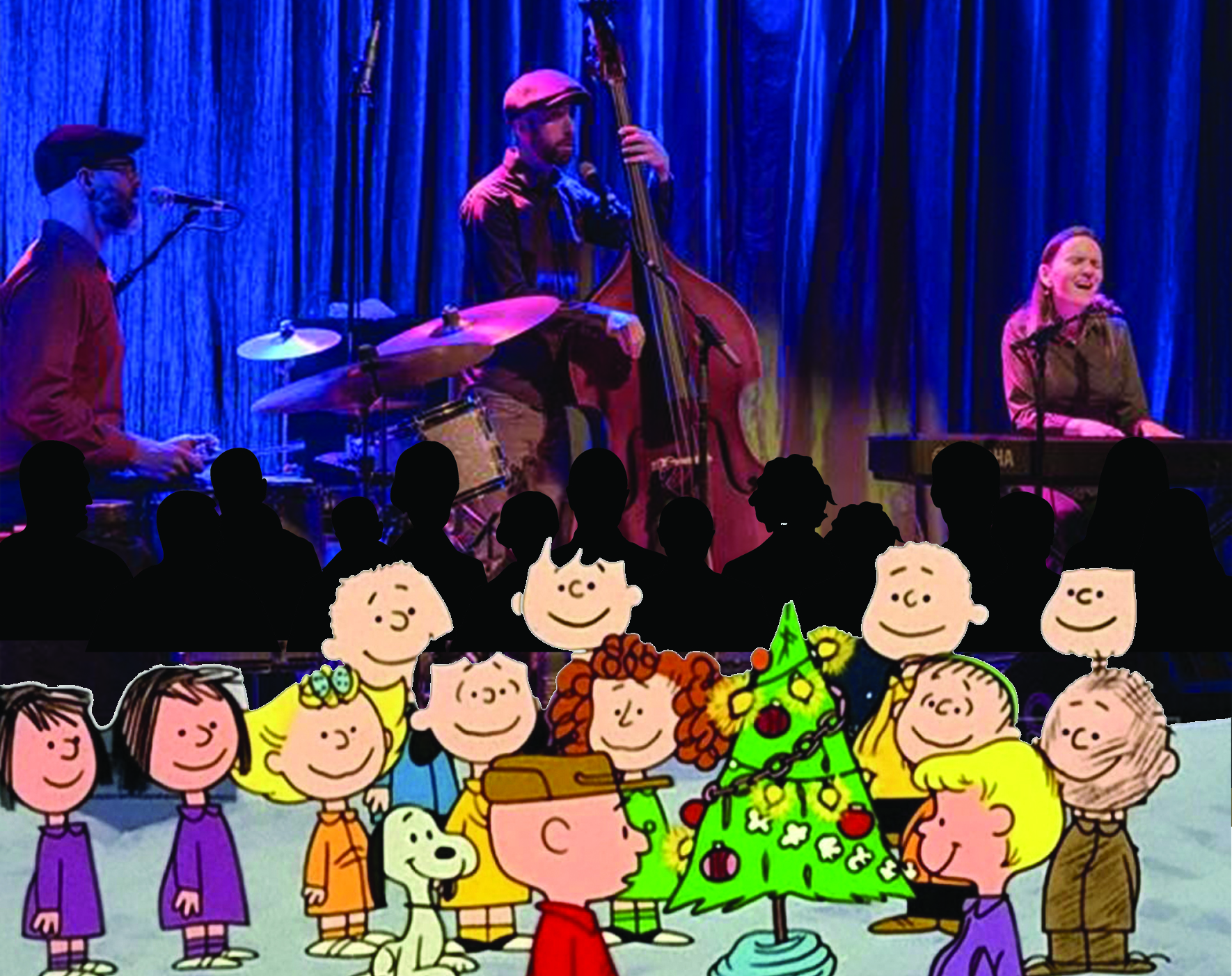 A Charlie Brown Christmas was originally telecast in December 1965 and was an instant hit with audiences who connected with Peanuts creator Charles M. Schultz's cast of characters – especially its rounded-headed hero Charlie Brown, his woefully scrawny Christmas tree, and his typewriter-wielding dog Snoopy. Nearly given the ax by CBS studios at the time of its release, this beloved holiday classic resonates with children and adults of every generation. Over fifty years on, it still holds up as one of the most endearing Christmas tales ever told, and the story of commercialism running rampant echoes clearly to this day.
The musical score for A Charlie Brown Christmas, composed by the late Vince Guaraldi, is just as poignant and touching as the story and includes the hugely popular hit "Linus and Lucy". Guaraldi's gentle jazz riffs established musical trademarks that, to this day, still prompt smiles of recognition.
The trio will perform the entirety of the Charlie Brown Christmas album as recorded by the Vince Guaraldi Trio, as well as other Guaraldi compositions.
Based in Conway, New Hampshire, the Heather Pierson Jazz Trio also performs a rich variety of Heather's originals, jazz and blues standards, and unique re-workings of familiar American music. Heather is a pianist, singer/songwriter, and performer known for her bell-tone vocals and equal parts New Orleans-Oscar Peterson-Dave Brubeck jazz piano leanings.
Admission limited to those over 18 unless accompanied by parent / guardian. Doors and Majestic Cafe concessions open at 6:30 pm, music at 7:30 pm. Reserved seats: $25 in advance, $30 at the door. There is also a $5 under 18 ticket. Also email boxoffice@mountaintopmusic for special rate for advance sales to groups of 10 or more.